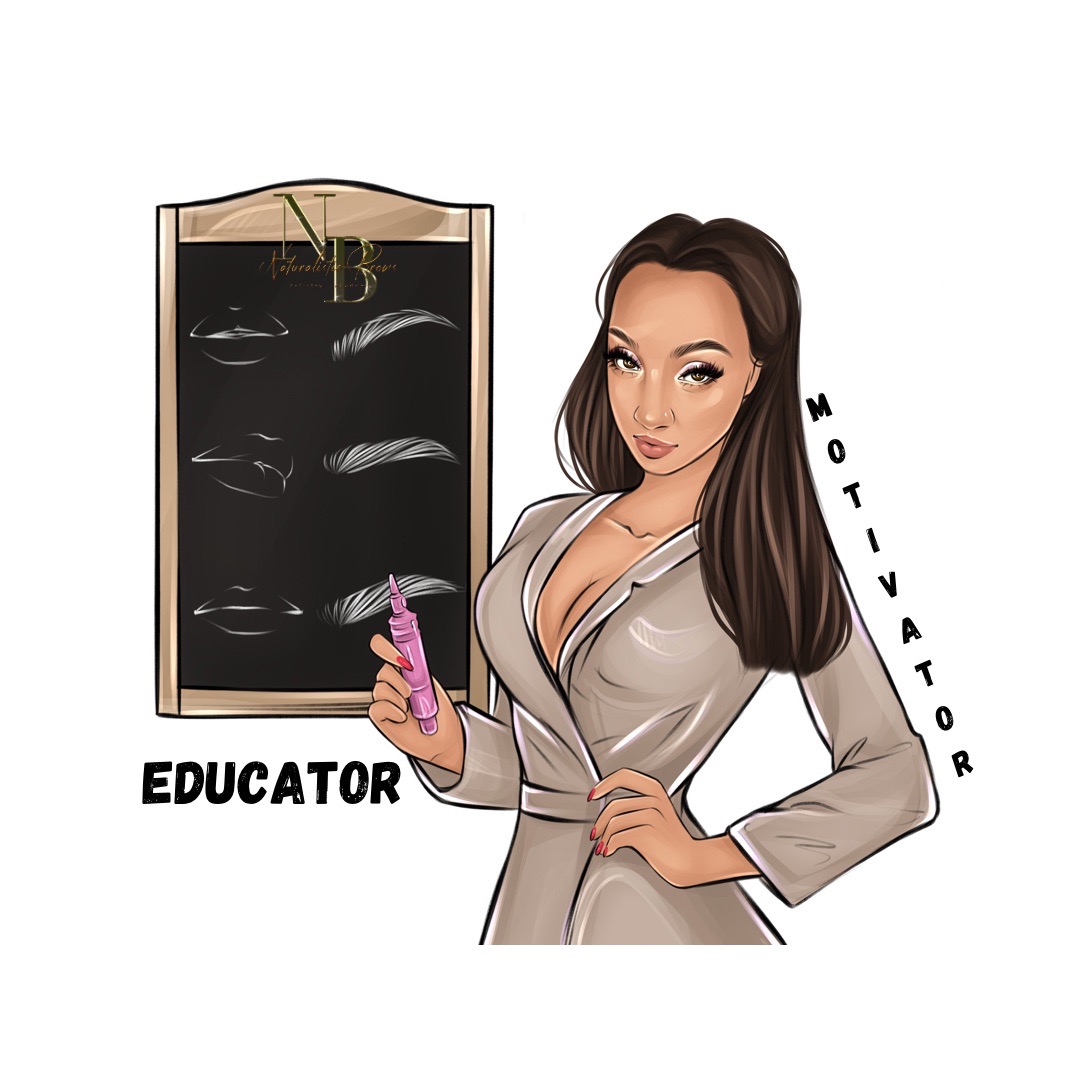 Hi My Name is Mrs. Mia Nice to Meet You!
This Course is geared to help new artist or artist whom needs a refresher to advance his or her skills.


In this course you will learn how brows frame the face and how to mainly balance the face with beautiful brows in a soft Natural way that you can build to a bolder look if your client chooses. You will be learning from someone who has not forgot you have to start somewhere. I know it's scary but you're doing it. You made a good choice to level up your skills. You decided to take your education seriously. You will have my support after class with any questions or extra practice help needed. Inclusive of tips of how to work on all skin types.
You will Learn:
Brow Mapping, Color Theory, Skin Anatomy, Needle Configuration, Pigment Make Up, Overtones And Under Tones and so much more.

The reason why I became a Instructor!
To make a long story short I love building other women/men up. To show and teach someone else not only what I love to do but to show them properly and to show them what not to do so they don't struggle the same way I did, not only with the technique but in this industry. To see someone grow is the real Flex.
Check your inbox to confirm your subscription